Improve Your Fertility with Detox
[ » Destinations » Wellness & Spa & Health ]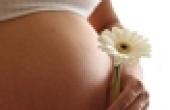 Print
Fertility improvement - Becoming mother - Detox - Wellbeing - Wellness - Spa - Relaxation -


In cooperation with The Life Co Bodrum
Improve Your Fertility with Detox


You've decided to become 3 people instead of 2 and you're well past the age where you still believe the stork delivers babies. You've been trying to get pregnant for months but because of reasons due to you or your husband you haven't gotten results. But before you give up hope and see your doctor about fertilization treatment, stop doubting Mother Nature and your own body's wisdom and take a look at what you can achieve.


Some unpleasant facts


One in six couples struggle with infertility. Of these, one third of the cases are due to ovulation and/or anatomical, hormonal and nutritional reasons in the woman, one third are due to low sperm count in the man (did you know that sperm count has fallen 60% in the past 50 years world-wide?) and one third are due to factors shared between the man and woman.


There are thousands of chemicals, heavy metals and toxins in the air we breathe, the cosmetics we put on our skin and the processed foods we eat. These affect your chances of conceiving and are harmful to your baby during pregnancy and nursing.


Infertility may also be caused by reasons that can't be measured or seen. For most people the biggest obstacle is mental and emotional toxins; the only thing that may be needed is to restore mental, physical and emotional balance.


What you can do


On the journey to a health pregnancy give your body physical, mental and emotional support!
Factors that affect your fertility and efforts to get pregnant, including irritable bowel syndrome (IBS), allergies, long-term exposure to heavy metals, constipation, and vitamin and mineral deficiencies, have a huge influence on your body as well as your spirit. These problems thrive in an unhealthy environment. But their cause can be removed and reproductive health restored over time on a detox program done with specialists, and with holistic therapies which give support to both the body and its ability to conceive.


Why detox?


By following a detox program you can rediscover a clean body and optimum nutritional balance, return to physical, mental and emotional equilibrium, increase your overall well-being, and have a positive influence on the quality of life of your offspring. With a detox program, you will experience a thorough purification and conceive with a completely cleansed body.


Nutrition tips for women:
Avoid caffeine and soda.
Avoid high protein diets.
If your blood tests show that you have an iron deficiency, eat plenty of iron-rich foods and enrich your diet with iron supplements. For a healthier body be sure to eat natural vegan sources of iron such as dark green vegetables or beans.
Nutrition tips for men:
Don't use products that contain soy - research has shown they reduce sperm count.
Eat foods that contain carnitine often such as mushrooms, carrots and avocados.
Nutrition tips for men and women:
What you eat can have a positive or negative effect on your fertility. Prepare for healthy sperm and a healthy pregnancy by removing toxins months in advance and helping your body cleanse by eating the healthiest foods. This way you can be read for your family's newest arrival with a balanced mind, body and spirit.
Eat fresh, unprocessed, whole foods that are in season. Consume plenty of superfoods.
Get to know your body. Do tests well in advance of getting pregnant (in addition to blood tests, you can also get more detail from tests like hair analysis), learn what you are lacking and take steps to correct it. Make an appointment with a good nutrition expert and listen to what they have to say.
You can make your body more alkaline by drinking high pH water. Avoid plastic water bottles as much as possible.
Let your home and skin breathe. Avoid cleaning products and cosmetics that contain chemicals.
Relax. Don't focus on your worries about fertility and things that might happen in the future; take advantage of activities such as yoga, tai chi, meditation, creative visualization and breathwork.
Improve your fertility with supporting practices such as neural therapy, acupuncture and reflexology.
For better fertility and a healthier pregnancy listen to your body. Don't cut down on sleep.
Exercising regularly maintains weight, helps the body, releases happiness hormones and gives you a positive attitude. Remember – you are not running a marathon, but preparing yourself for the most enjoyable journey of your life.
If you are interested to know more about this trip, please contact our IBE Travel Team at

info@ibe-travel.eu
Tel.: + 49 89 25557 5890


We look forward to it!
Your IBE Travel Team