Photography Workshop in Cappadocia
[ » Destinations » Cappadocia ]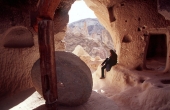 Print
Date:
Individual arrangement
Duration:
3 Days
Price:
Between 1000,- & 1500,- € per person according to group size
Information & Order Form!


In cooperation with dpw





Photography trip in Cappadocia with professional photographers: Culture – Fun – Knowledge


Photography trip: a 3-days photography-workshop in Cappadocia


60 Million years ago Vulcans created a unique natural landscape: Cappadocia. As time passed, strong rain and wind erosion have shaped formations known as fairy chimneys, lumps of rock and fabulous valleys. Sensational underground cities including habitable caves and churches hewn in stone were developed, since the rocks have always been naturally soft and easy to elaborate. The photography workshop is about exploring these underground buildings and capturing the magic of the place.


Workshop-Program
Thursday
Meeting at the hotel, get acquainted with each other, briefing and a slide show in order to get attuned.


Friday and Saturday
Taking landscape photos during sunrise, then lunch. Afterwards workshop in the hotel, transmission of basic knowledge, introduction to the composition of a picture, chromatics, application and settings of the equipment and digital work flow. Subsequently you will get the chance to discuss your work with the attendant professional photographers – if you wish they will be at your service with additional suggestions in order to perfect your skills. In the daytime you will have the possibility to put your knowledge into practice: we will drive back out into the wild, breathtaking landscape so you can take pictures during the sunset. The day will end perfectly as we will enjoy dinner together.


Sunday
Theory of the photography workshop in the hotel. In case there's a high demand for hot air ballooning above Cappadocia, we will of course arrange for you the trip, during which you will be able to take aerial shots of the region. Departure in the afternoon.


Conditions:


Prices for the photography workshop with the professional photographers Ali Kabas and/or Yetkin Basarir:
Minimum 5 persons: 1500€ and starting with 10 persons the price will be reduced to 1000€ per person; Maximum 10 persons.


Singe room price surcharge: 260€ the prices listed above are per person on a double-bedroom


The price for the photography workshop includes the following services:


Supervision and attendance by professional photographers
Three overnight stays
Transportation
Lunch and dinner
Taxes
……………………………………………………………………….
For more information see:
http://www.ibe-travel.de/de/artikel

Ali Kabas and Yetkin Basarir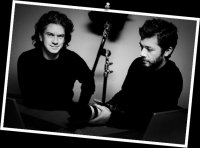 Webpage of ALI KABAS:
http://www.alikabas.com
Webpage of Yetkin Basarir
:
http://yetkinbasarir.com/
If you are interested to know more about this trip, please contact our IBE Travel Team at

info@ibe-travel.eu
Tel.: + 49 89 25557 5890


We look forward to it!
Your IBE Travel Team