Home-made Cooking Workshop in Istanbul
[ » Destinations » Istanbul » Istanbul special ]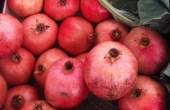 Print
Culture - Fun - Cooking - Wine - Turkish Cousine

In cooperation with Istanbulite - Petek



Home-made cooking Workshop in Istanbul / Kuzguncuk

As the world becomes one with globalisation, travellers are more interested in local experiences. This is where 'homemade cooking' becomes indispensable.

Nothing like sitting in a 200 year old building with a brand new kitchen as two sophisticated ladies who have been working in corporate life for twenty years and finally found time to do what they really love, which is to cook.
They cook with fresh ingredients, they go out of their way and prepare tamarind sherbet and homemade liquors and even cook lamb shank for seven hours (even when it means you have to wake up at 6am to do so).

Their company is as enjoyable as the food itself and the neighbourhood is where most TV series and films have been shot in Istanbul in the last 30 years. Kuzguncuk is a lovely, cosy neighbourhood which fortunately did not get her share from 'over modernisation' of the whole city.

Kuzguncuk mesmerises her visitors with her cobbled stone streets and lovely, colourful and wooden houses. If you have the time, the ladies actually involve you in the cooking experience. They take you to the local farmers market, pick up the food together, you can watch them as they prepare the dishes and then enjoy it with their chat.

It's a great opportunity to taste real homemade Turkish cuisine and also mingle with amazing locals.


Sample Menu

Welcome drink:
Tamarinde sherbet and / or lemonade

Starters
Mücver (mixed greens and zucchini fritters fried in pure olive oil served with a dollop of garlic yoghurt)
or pırasa köftesi (leek fritters; a classical Jewish recipe)
or Şakşuka made of fried eggplants in tomato sauce olive oil long green beans
or barbunya pilaki (made from pinto beans)
Börek (Special pastry with cheese or meat filling)
Çerkez Tavuğu (Circassian style chicken made with walnuts and bread purée)

Main course
Sahan köfte (meatballs with potatoes, tomatoes and peppers)
Pilav (Made of rice or boulgour)

Dessert
Almond and mastic pudding with sour cherry glazing
Turkish coffee and home made liquor (sour cherry or arabica coffee)

Drinks:
Meals are accompanied by ½ lt. Turkish wine (red or white) or home made soft drinks (e.g. tamarinde sherbet or Ottoman style lemonade). We do not serve carbonated soft drinks or beer.

'Afiyet olsun' as we say in Turkish
Home-made Cooking @Kuzguncuk, İstanbul from OnurIsikCanturk on Vimeo.

If you are interested to know more about this trip, please contact our IBE Travel Team at

info@ibe-travel.eu
Tel.: + 49 89 25557 5890


We look forward to it!
Your IBE Travel Team
Home-made cooking workshop in Kuzguncuk