Art - Sculpting Workshop with Yunus Tonkus
[ » Destinations » Istanbul » Istanbul special ]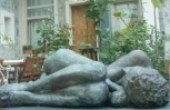 Print
Date:
Upon individual inquiry
Duration:
4 Days
Price:
Between 1000,- & 1500,- € per person according to group size
Information & Order Form!
Culture – Art – Sculptor
Sculptor Workshop with Yunus Tonkus


During this unique workshop the well-known sculptor Yunus Tonkus will reveal his disciples the world of sculptures. Not only in theory, but also in practice!


The key element of this journey is the class for sculptural art, which focuses on the discussion and completion of the worked out theory. Firstly you will learn how to capture an idea graphically. Afterwards, your idea will become step by step reality. The expert sculptor will supervise you during the process of having the sculpture arise by using clay. The class will come to a perfect completion by a visit of the Istanbul Museum of Archeology, where you will learn about the ancient and invaluable sculptures of this country.


Yunus Tonkus hat Kunst mit Schwerpunkt Bildhauerei an der Turkish State Academy of Fine Arts und der Stuttgart Academy of Fine Arts studiert. Außerdem war Dozent an der Stuttgart Academy of Fine Arts und der TU Braunschweig.


Workshop-Program


Day 1
Morning: meeting and introduction.

Afternoon: visit to the Museum of Archeology and first information all about the topic sculpture and statuary.


Day2
Morning session from 9am to 2pm, including a one hour break: class focusing on theory.


Day3
Morning session from 9am to 2pm, including a one hour break: statuary and creation of your first own sculpture.


Day 4
Morning and afternoon: finishing touch of the hand-made work. If you don't mind paying a little more, you would have the opportunity to pour your piece of art into lead. It will be sent you subsequent to the workshop.


Number of participants: minimum 5 persons, maximum 15 persons


Requirements: no experience and skill required, everything will be taught right on the spot.


Conditions:
minimum 5 persons: 1500 €, the price will be reduced to 1000 € per person starting with the minimum of 10 participants. Maximum of participants: 15 persons. The participation fee already includes all the required tools.

Yunus Tonkus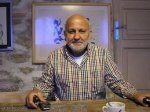 Webpage of YUNUS TONKUS: http://www.yunustonkus.com/



If you are interested to know more about this trip, please contact our IBE Travel Team at

info@ibe-travel.eu
Tel.: + 49 89 25557 5890


We look forward to it!
Your IBE Travel Team