[ » Destinations » Istanbul » Istanbul special ]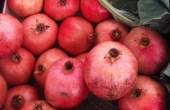 Culture - Fun - Cooking - Wine - Turkish Cousine

In cooperation with Istanbulite - Petek



Home-made cooking Workshop in Istanbul / Kuzguncuk

As the world becomes one with globalisation, travellers are more interested in local experiences. This is where 'homemade cooking' becomes indispensable.

Nothing like sitting in a 200 year old building with a brand new kitchen as t...
read more »
[ » Destinations » Istanbul » Istanbul special ]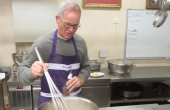 Culture - Fun - Cooking - Wine - Turkish Cousine
In cooperation with Istanbulite -in Aistane


Ottoman Cuisine Workshop

Fancy dining like the sultans used to do? This workshop provides you the opportunity to learn about Ottoman cooking from the experts!


Asitane, which has been presenting genuine food for two decades now, has investigated the secrets of Otto...
read more »
[ » Destinations » Aegean Cost ]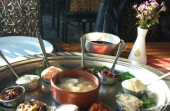 Date:
Individual arrangement
Duration:
7 nights 8 days Istanbul - Izmir
Price:
between 1785,- & 1980,- € per person
Information & Order Form!


Culture – Olives – Olive oil – History - Food





Cultural Trip along the northwestern Aegean coast


This Aegean Coast trip has two goals: To get to know the culinary highlights of Turkish cuisine and to bring the meaning of antique cultural sites closer to the traveler


What makes this trip unique is the fact that it will take place during olive-picking season. During our trip we ...
read more »