Photography Workshop in Istanbul
[ » Destinations » Istanbul » Istanbul special ]
Print
Date:
Upon individual inquiry
Duration:
Daily Activity
Price:
Between 200,- & 400,- € per person according to group size
Information & Order Form!
Fun - Istanbul - Art -

Cooperation with the dpw



A photography-trip all around Istanbul with professionals: Culture – Fun - Knowledge


Photography-Trip: a photography workshop in Istanbul


We go sightseeing in Istanbul. And we aim at a worthwhile target: with the help and guidance of professional photographers you will take exclusive pictures of the city. During the day we will visit various places in Istanbul and capture magic moments. By the way: we will see numerous spots known only by local insiders, instead of travelling only the already known and outworn paths. After the sunset we will turn back to our meeting room in order to look at the results and evaluate it, if you wish. Just like during the trip, the workshop directors will give you invaluable tips on how to extract the very best from your pictures.


Workshop-Program

Meeting at 10:30
10:30 – 11:00 get acquainted with each other and introduction
11:00 – 17:30 workshop in different locations


About the locations:
All the spots reflect the very special charm of Istanbul
The towns landmark along the Bosporus
5.30pm-7pm: evaluation of the pictures; you can participate with any kind of camera. In case you have a tripod, we would recommend bringing it along.


Level: this class is for advanced amateur- and free time-photographers


Conditions:
Workshop with Ali Kabas and/or Yetkin Basarir: minimum 5 persons, maximum 10 persons ; 400 € per person
As soon as 10 persons or more are participating: 200€ per person!


Ali Kabas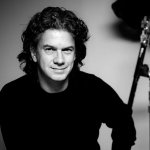 Webpage of ALI KABAS: http://www.alikabas.com


If you are interested to know more about this trip, please contact our IBE Travel Team at

info@ibe-travel.eu
Tel.: + 49 89 25557 5890


We look forward to it!
Your IBE Travel Team