City trip Istanbul - Culture – Special interests
Istanbul Advanced


You're in Istanbul. Again.


Congratulations! You've visited Istanbul before and have walked through the broad and magnificent streets of this wonderful city? You've enjoyed the Bosporus-tour and have been in Beyoglu several times? Now you are wondering: What's next? What else does Istanbul have to offer? 'Istanbul Advanced' is perfect for those travelers who would like to re-experience Istanbul and already have an idea of what they'd like to explore next.


You have time to see more of the city. Whether it be for three, five or fifteen days – the duration of your trip is irrelevant. Let us go over your options together, to create the perfect itinerary for you! According to your wishes, this can include day-trips to outskirts of Istanbul, like for example an exploration of the Princes' Islands.


Would you like to visit a particular church or find out how the ancient Hans looked like, how they worked and where in Istanbul you can still find intact ones? OR are you interested in the production of Raki and what the term "Meze" means? Would you like to find out for wine is gaines in Bozcaada (an island about 5-6 hours away from Istanbul)?
Istanbul advanced gives you the opportunity to find answers for all of those questions. The following programs are available to be booked by inquiry only:


Talismans of Istanbul
Gates and murals
Byzantine monasteries in Istanbul
Markets and Hans of Istanbul
Evliya Celebi – Istanbul's Marco Polo
Goldenhorn: Every nook and cranny of Jewish sights in Istanbul
Along the Bosporus - from Üsküdar to Anadolu Kavagi
Yalis of Bosporus
Ayazma of Istanbul
The islands
Medrese of Istanbul
Ottoman works in Thrace
Cihangir – Tophane, Step-by-step Beyoglu
If you are interested to know more about this trip, please contact our IBE Travel Team at


info@ibe-travel.eu
Tel.:+49 89 392 90 408


We look forward to it!
Your IBE Travel Team
[ » Destinations » Istanbul » Istanbul advanced ]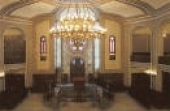 Date: Anytime but advance reservation required
Duration: Half Day Morning or Full Day (except Saturday & Sunday)
Price: between 95,- & 349,- € per person
Information & Order Form!
City trip Istanbul - Culture – Religion- Special interests



JEWISH HERITAGE IN ISTANBUL

THE STORY OF TURKISH JEWS who were deported from Spain in 1492, now living in Türkiye
for more than 500 years in peace & harmony.


Start after breakfast for a tour in Galata, the centuries-old Jewish neighborhood with its
famous tower built by the Genoese. Visit to Neve Shalom Synagogue or Ashke...
read more »
[ » Destinations » Istanbul » Istanbul advanced ]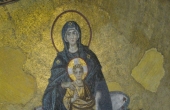 City trip Istanbul - Culture – Religion- Special interests




IN TRACEOF CHRISTIANITY IN ISTANBUL


The Patriarchate at Fener, by the Golden Horn, is the heart of Orthodox Christianity. After
Constantine the Great' s declaration of Christianity as the religion of Roman Empire, the capital
was moved from Rome to Byzantium. With the conquest (1453) of Ottoman Empire, the seat of
Patriarc...
read more »